Thanks to Pinterest, it's no surprise that DIY wedding are everywhere these days. Making your decorations, desserts, or even your dress is worn like a badge of honor or valor. Just because you can, though, doesn't mean you should. Here're a few reasons why it's okay to skip the DIY and just hire a professional instead:
You're Really Not That Crafty
Not everyone is born to be a craft goddess. While there are some brides who can make all their bouquets and centerpieces by themselves and they look classy and elegant, turn mason jars into beautiful lanterns, and hand plant succulents into sweet little jars for guests- that's not everyone. If you're not a crafter, it's totally acceptable not to take on a project you know is going to be a major fail and stress you out even more than you already are. Put the hot glue gun down before you burn yourself, honey, it'll be okay.

You Just Don't Have the Time
How do some brides have the time to do their wedding invitation calligraphy, build their photo booth, and dip their place cards in glitter?  Most of us have barely had enough time to send out invitations, much less take on a whole load of DIY obligations on top of our daily responsibilities. There are only 24 hours in the day, and when I'm not doing everything that needs to get done, I'd much rather spend them drinking wine or cuddling with my fiance on the couch with a Netflix movie on.
It Doesn't Always Save Money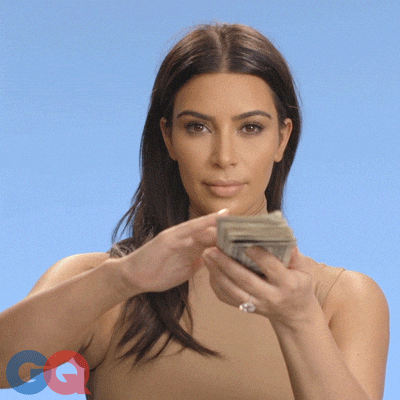 Chances are if you're not already a big crafter, you are going to have to go out and "invest" in all the craft supplies your project needs. DIY projects may look cheaper on paper once you account for time or all of the "practice" pieces you've thrown away- it doesn't. If your project turns out so badly that you have to pay a pro, even more, you've wasted even more money. Think about what your time is worth before you invest in wedding crafting.
You Can't Handle The Stress
Some of us are extreme perfectionists and physically cannot handle the stress of DIYing for the fear it'll come out looking like a do it yourself fail. Some of us know we suck at crafting. Some of us literally just don't have the time.  Wedding planning is already stressful enough as it is. Don't worry about being worried.
There's no prize for brides that DIY (besides some cute Instagram posts and likes), so don't feel bad if you can't for any of the reasons above.
What kind of DIY projects did you do for your wedding? Were they fails or "Pinterest perfect?" Let me know in the comments!
All images via Google images.