Recruitment isn't all glitter, fake eyelashes, and door chants..
We don't look like this every day
Believe it or not, we don't wear fake eyelashes, 5-inch heels, and perfectly curled and hi-lighted hair on a daily basis. Before recruitment, most girls will get a fresh color, their nails done, and a spray tan to look their best to welcome PNM's into their chapter. That doesn't even include the cost of all of our recruitment clothes, and having to get up at 5 am the days of recruitment to get ready. If I could roll up in an over-sized t-shirt and Birkenstocks, I would.
Our cheeks and hands hurt from smiling & clapping so much
There's also a pretty good chance that we have ZERO voice left. We are holding back tears as we stand at the front of the room practically screaming our chants, and our hands are red and bruised from all the clapping.
We practice for weeks how to clap, stand, and chant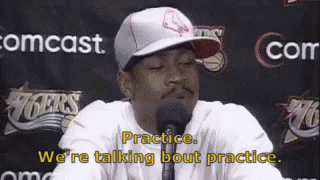 No, really we do. We spend weeks learning how to hold our hand so that it looks graceful and dainty. We practice how to stand so that we don't look like a frumpy sack of potatoes at the front of the room. We practice our smiles while we chant so that we don't look like deranged serial killers trying to initiate you into our cult. Recruitment is a science people.
We are just as nervous as you are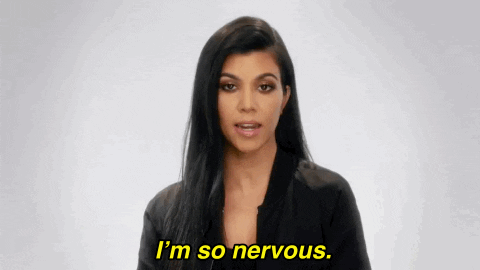 Just because I'm an active, and i have a few years of college under my belt doesn't mean I am immune to insecurity. What if you think we're weird and lame? What if our conversation goes dead and we are left sitting there awkwardly staring at each other? What if I trip and fall in these heels, and break our biggest trophy in the process? These are all things we are all thinking when we are with you in recruitment. We are totally aware it's a mutual selection process, and we want you to want us as much as we want you.  
We think our recruitment video is even cheesier than you do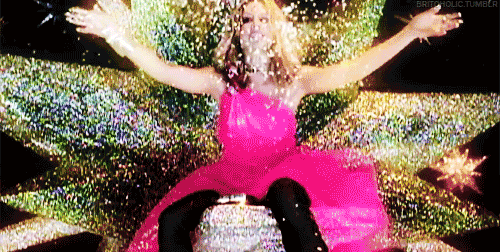 We know none of this is realistic. We don't blow glitter at cameras. We don't walk around campus in hi-waisted shorts and 6 inch wedges. We don't giggle and laugh in the library as we sip our perfectly aesthetic Starbucks cups. In fact, if we are on campus or in the library we look homeless, and are guzzling coffee out of mugs we brought from home, because Starbucks is expensive, and we have dues and bills to pay.
We are popping breath mints between every round so we aren't blowing 12 rounds of dragon breath at you
We haven't brushed our teeth in over 12 hours, and we are completely aware of that. We are popping mints and chugging water between every round, and trying not to choke as we try and get them to melt within 30 seconds. We are literally hoping our whole conversation with PNMs that our breath doesn't smell so bad it makes them hate our sorority, and they tell all the other PNMs about the blonde with bad breath in XYZ's room.
While you're talking about your dog or your summer trip to Hawaii, we are pissed wondering where the hell our bump group is to transition us
We really do love talking to you and getting to know you, but after three minutes we are desperately wondering where our bump group is to transition is so that we can make sure we talk to as many PNMs as possible.
We don't actually think that story we've already heard a sister tell for all 6 rounds is funny
I'm only laughing because they told us we have to laugh at this bs story every round, and I want you to be comfortable and have a good time in our room.
The smell of cookie air freshener is there to cover up the fact that our feet smell like four-day-old fish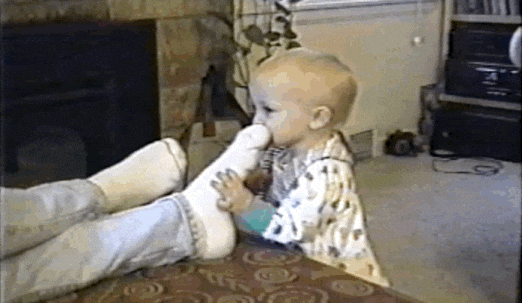 Seriously. Everytime you mention how good the room smells to me I think "if only she knew" What else would you expect when we've been wearing the same pair of shoes for 12 hours?
We really do care about our philanthropy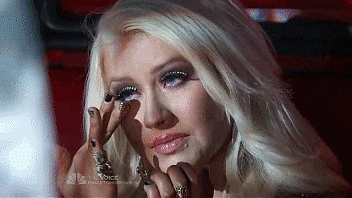 Those are actually real tears welling up in my eyes every round when we talk about how much we do for and with the Special Olympics, and people with cognitive disabilities (or whatever our phialthopy is). Also maybe it's a little bit that I only slept 3 hours last night.
If you bring up your boyfriend, your favorite fraternity, drugs, or alcohol more than once, we are already thinking about how we are going to tell selection you aren't a good fit for our chapter.
But really, you're a big "no" for me.
We really can't wait for recruitment to be over
Our feet hurt, our voices are gone, and we are surviving on 6 hours of sleep for a whole weekend. We do all of this for you, and because we are excited to see our chapter grow. We really just can't wait for recruitment to be over. More importantly, we can't wait to have more sisters!